Certificate IV in Individual Support ( Disability )
18 Months
WorkReady Funding
2 Days per week
Course Overview
The Certificate IV in Disability provides you with the qualifications and expertise to work in the growing care industry.
A Certificate IV in Disability opens you to up to several career opportunities, including disability support workers, behavioural support officers, development officers and more. With the skills and experience you've accumulated during your CHC43115 Certificate IV in Disability program, you'll be able to enter a job feeling confident, competent, and ready to hit the ground running.
Duration
Self Paced Hours: 20 hours per week for 20 weeks
WorkReady Funding
JobTrainer Program
Location
Possible Outcomes
Disability Support Officer / worker
Job Coordinator
Local Area Coordinator
Supervisor
National Disability Insurance Scheme (NDIS) service provider
Study Pathways
Diploma of Disability
Bachelor of Disability and Development Education
Units of Competency
Unit Code

Unit Description

CHCCCS015

Provide individualised support

CHCDIS002

Follow established person-centred behaviour supports

CHCDIS009

Facilitate ongoing skills development using person-centred approach

CHCDIS007

Facilitate the empowerment of people with disability

CHCDIS008

Facilitate community participation and social inclusion

CHCDIS010

Provide person-centred services to people with disability with complex needs

CHCDIV001

Work with diverse people

CHCLEG003

Manage legal and ethical compliance

HLTAAP001

Recognise healthy body systems

HLTWHS002

Follow safe work practices for direct client care

HLTPAL001

Deliver care services using Palliative approach

HLTHPS007

Administer and Monitor Medications

CHCCCS011

Meet personal support needs

CHCDIS005

Develop and provide person-centred responses
Course Fee
Fee for Service - $1800.00
Work Ready Eligible students - $875.00
*This fee includes DHS clearance, First Aid and Manual Handling*
WorkReady Funding
$875 (Non-concessional)
$600 (Concessional)
JobTrainer Program
Entry Requirements
The following entry requirements need to be met prior to course commencement:
Must be over the age of 18 years at the time of course induction
Must be able to participate in 120 hours of work placement
Ability to gain clean Police and DHS clearances
Meet LLN requirements by completing LLN test
Complete CSPA assessment and the Work Ready Upfront Assessment of Need process
Attend suitability interview
Must reside in South Australia if applying for Government Funding
Students must have access to a computer, email, and internet
Students must have a level of physical fitness to work within the Aged Care/ disability industry.
Completion of related courses such as; Certificate III in Individual Support (Disability) , Certificate III in Individual Support (General or another specialisation)
Recognition of prior learning
If you have existing knowledge or skills relating to the requirements of this course you can apply for recognition of prior learning (RPL). RPL may be granted for knowledge or skills obtained through prior education, training, work and life experiences. RPL fees are $200.00 per subject
Credit Transfer
If the student has a prior Qualification or a Statement of Attainment issued under the Australian Qualifications Framework from any state or territory, the RTO will automatically give exemptions for those units of competency provided they are current. Credit transfer will be provided on the student record.
Delivery
The course is offered as a Blended program only. Students will be required to attend TTSA Campus for practical sessions.
Students will be supported by their trainer via email, phone calls and or by making appointments to meet face to face.
Through our blended learning model, you will receive course materials to work through at your own pace as well as attend practical training seminars as required. As part of this course, you will also have the opportunity to experience real-life situations through work placement.
*This course is expected to take students roughly 18 months to complete*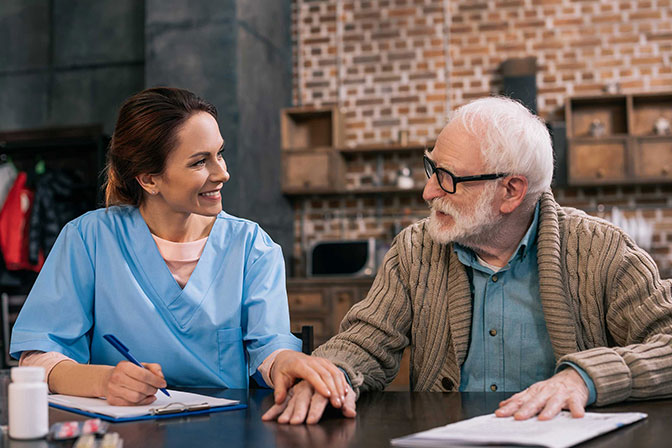 Work Ready Eligible students
$875
Course Features
18 Months
2 days per week
Principiante
Certified